Welcome to the Greatness Chair™ where we learn to bring out the true gifts of our children.
I am a Child Psychiatrist and have spent my career focusing on trying to fix problems. This kept me focused on what was wrong instead of what was going right. If we learn to see children through the eyes of the heart, their greatness will be revealed.
In the Greatness Chair, we shower our children with the truth of their uniqueness to help them become their best selves.
Experience the magic of The Greatness Chair™ together with your child.
Kathleen Friend MD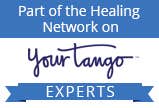 How can The Greatness Chair™ help you as a parent?
Bring out the best in your child and you
Cut the stress of parenting or teaching
Improve the connection between you and your child
Help your child want to live up to their greatness
Put more joy and fun into parenting
Empower yourself with an open heart and learn to see the greatness in everything around you
Everyone has GREATNESS within! Help your child discover theirs.
A desire to heal the wounds of the world
When I was 8, I had a strong heart wish to heal the wounds of the world through music. I thought that if others could feel what I felt when I listened to music, there would be no more war.
A deep spiritual experience
I now know this was a deep spiritual experience. Fast forward many years when my choral conductor suggested we read the Mysticism of Sound and Music by Hazrat Inayat Khan if we wanted to truly understand music.
The path of the heart
This book changed my life and led me to the path of the heart and the birth of the Greatness Chair. This great spiritual master had a simple message of love, harmony and beauty by seeing the divine in the heart of all beings.
The Greatness Chair is a fun and simple way to strengthen the heart connection between parent and child. As teachers dedicated to spreading the culture of the heart for over 30 years, we applaud Dr. Friend for spreading the same vision through the magic of the Greatness Chair. 
This isn't just a book, it's a movement. No actually this is a revolution!
A beautiful way to create relationship with children.
Touching the heart of a child
I gave a copy to my roomate . She teaches mindfulness to kids in grade school who have trouble in the classrooms. She gave a copy to a kiddo in maybe 6th grade when he left his room to chill out. He sat on the couch and read the whole thing. Later when she went to talk with him about the book he gave her the full story about how the book touched his own life and how grateful he felt to have read it.